Power Quality Audit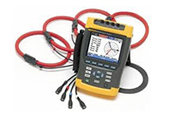 Power quality is of major concern to all types of industries and commercial buildings. those who are using UPS, Soft Starters, AC/DC Drives, Thyrister Panels, Computers with SMPS and all type Non linear loads. Poor Power quality leads to problems of Voltage Sag, Voltage Swell, Voltage Spike, Harmonic distortion, Voltage Unbalance etc. This in turn into leads to major problems like break-downs, erratic behaviour of equipment and Switch gears, production interruptions, excess energy consumption etc.
The loads in industries are designed considering Sinusoidal waveform but use of Power Electronics equipments contaminates as the ideal sinusoidal current and voltage waveforms are getting distorted. This in turn is affecting the performance of the equipment in the electrical network.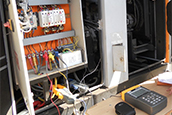 Power Quality Study highlights on
Waveform Distortion
Harmonic Study
% THD Voltage
% THD Current
Crest factor
K- factor
Voltage imbalance
Voltage variation
Current imbalance
Neutral current
Power factor
Three phase k.w
Three phase kva
Power Quality Audit
and correction by installing Tuned harmonic filters, will result into Direct Savings in Rupees.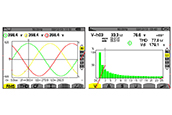 No Fires due to failure of Switch gears & Capacitors
Accurate measurement by installed meters
Reduced Neutral Currents & kVA demand
Reduction in equipment failures
Telephone

91-20-2448 3234, 2448 7774

Mobile

0-9764953045 , 0-9822970350